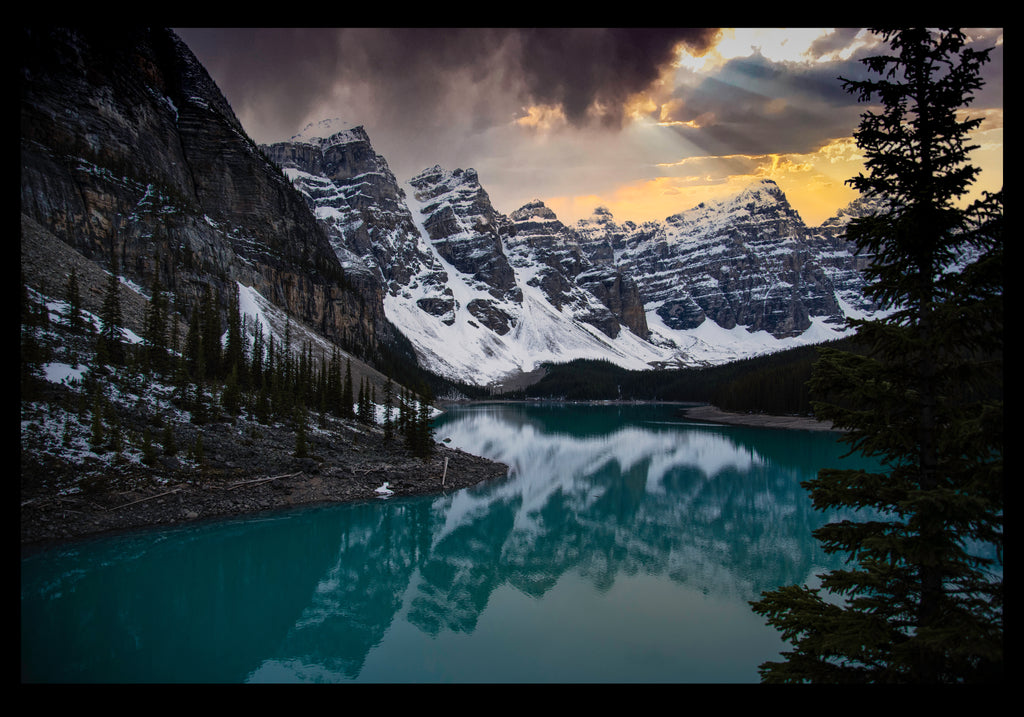 Wall Print on Wood or Canvas: Moraine Lake
Easily the most iconic view in Canada, Moraine Lake has been used on our currency, and is widely used to promote almost anything Canadian, Albertan, Calgarian, and even sometimes for Banff National Park itself. It's everywhere, and still we can not get enough of its over the top beauty.  
The wood print shows the grain and is ready to hang.
The canvas is a metallic paper print, mounted traditionally. This is not an inkjet process. It is finished with a black float frame, and also ready for you to hang. 
These wall prints are made to order, please allow 14 - 21 business days for delivery.