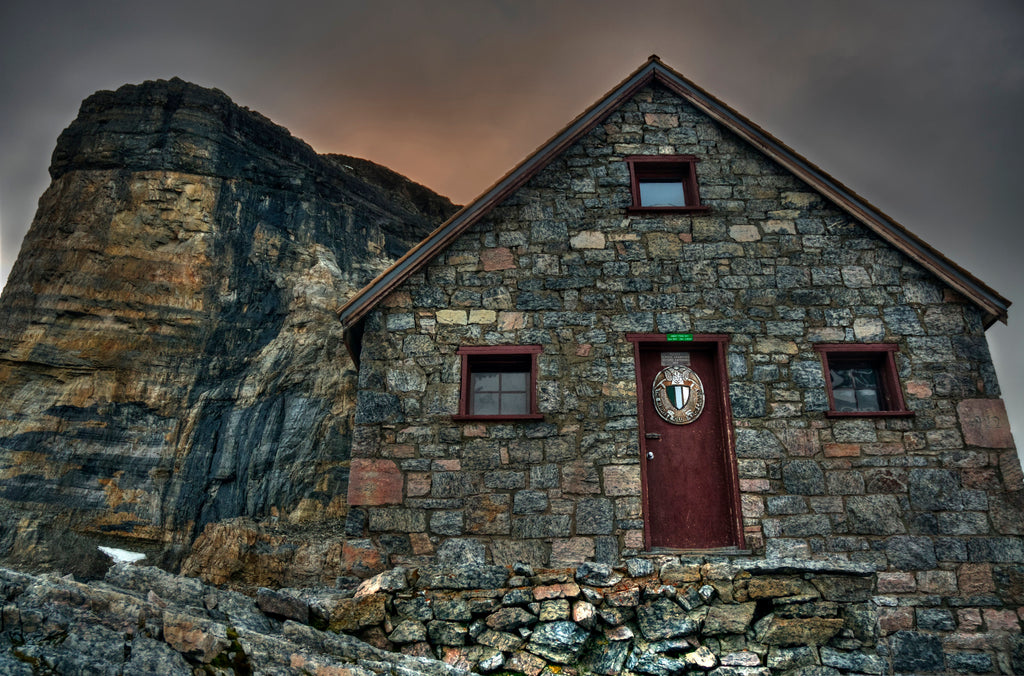 Wall Print on Wood or Canvas: Abbot Hut
Built in 1922 by CP Hotels, Abbot Hut has been a base for climbing Mt Lefroy and Mt Victoria as well as a much loved, surprisingly difficult to reach destination for an overnight. During my second visit to this hut, a group of mountaineers I had booked in (I was working at the ACC at the time) returned from their 11 hour day on Mt Victoria to begin the descent down the slope towards Lake Oesa, and Lake O'Hara. One of them was surprised I hadn't warned them about the slope, saying, "That slope's NO joke!". The huts future is currently in question because the glaciers on the north side of the pass are losing ice. This means that previously frozen ground that was considered permanently that way, is not stable. 
The wood print shows the grain and is ready to hang.
The canvas is a metallic paper print, mounted traditionally. This is not an inkjet process. It is finished with a black float frame, and also ready for you to hang. 
These wall prints are made to order, please allow 14 - 21 business days for delivery.