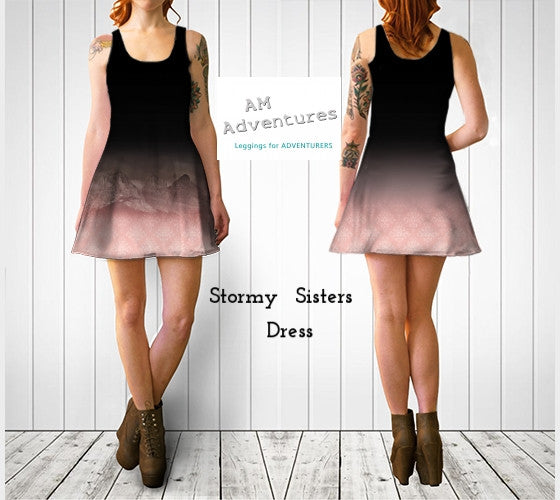 Stormy Sisters Dress
This dress features one of our favourite Three Sisters images with storm clouds with a pink twist. Enjoy this quick drying dress for adventurous days. Big walks on warm days are no sweat with this breathable synthetic, and you'll feel ready for patio time without even changing!
Sizes listed below do fit snugly. If you wear a Scarlett in the leggings, go with Scarlett or Anna in the dress. Sizes in this case indicate maximums. 

Charlotte: 32in Bust / 25in Waist / 35in Hip
Lyra:
35in Bust / 28in Waist / 38in Hip
Scarlett
: 37in Bust / 30in Waist / 41in Hip
Anna
: 40in Bust/ 35in Waist / 45in Hip