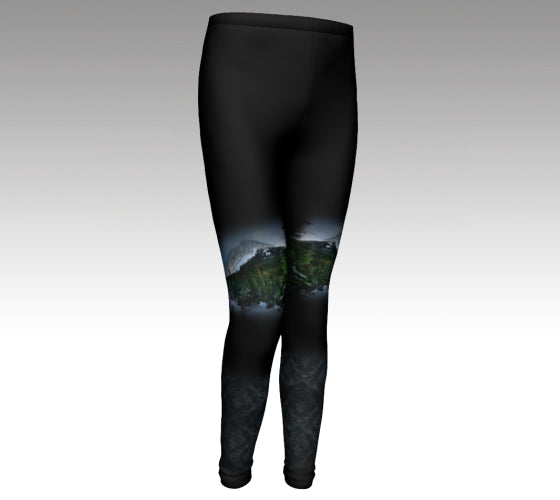 Child Size: Hazy Shade of Chester
Chester Lake is a local favourite here in Canmore, and families love visiting year round.The view on these lovely kids leggings is from the snow shoe trail. Winter Wandering is wonderful.  Whether she's running, hiking, biking, boxing, dancing, or practicing yoga, these leggings will put her in touch with her inner wild thing. 
Made to order in sizes 4/5, 6/7, 8/9, and 10/12.