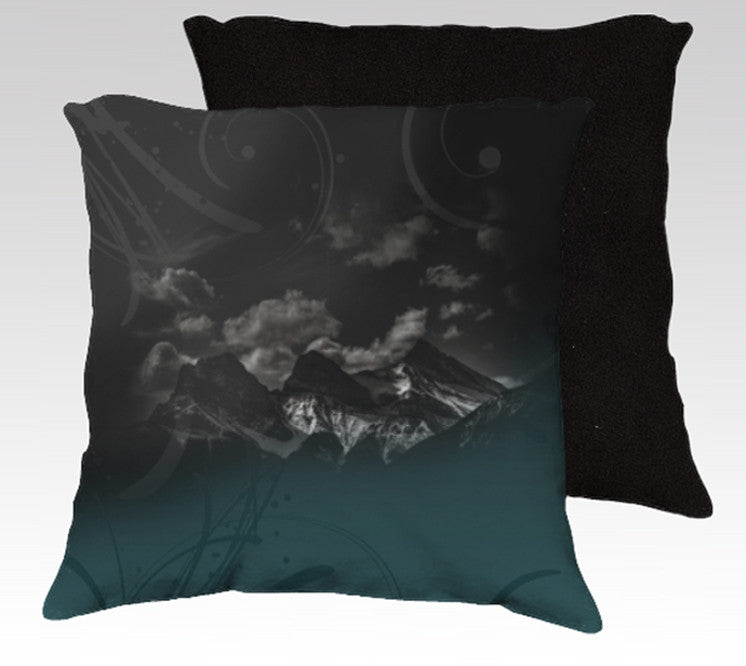 3 Sisters BW + Deep Teal Pillow Cover
The eerie, and gorgeous look of mountains during a bright full moon is one of my favourite things! The Three Sisters at Canmore, Alberta look even more stunning in the dark.
Image design on the front, black on the back.
This pillow cover comes in either 18 or 22 inches square. Just add your own pillow form.